Jennifer Corie, PhD, CCC-SLP
Owner/Speech Language Pathologist,
Iceberg Therapy Services LLC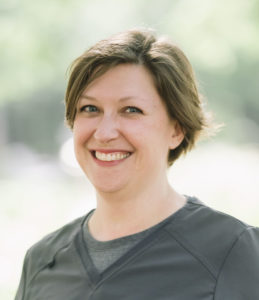 Jennifer Corie, PhD, CCC-SLP is a speech-language pathologist in Baton Rouge, Louisiana. She earned her undergraduate degree from Louisiana State University (2003), her master's degree from Southeastern Louisiana University (2005) and her PhD from the University of Louisiana at Lafayette (2008) in applied language and speech sciences with an emphasis on social communication and autism. Jennifer holds a Certificate of Clinical Competence through the American Speech Language Hearing Association and holds a Louisiana speech-language pathology license and Florida telehealth license.
Jennifer has nearly 15 years of experience in various settings with pediatric and adult clients. She has worked in academic, clinical, and supervisory roles. Jennifer has experience with diagnostic evaluation for autism; individual and group therapy; teletherapy; co-treating with other disciplines; family coaching; leading support groups; teaching undergraduate and graduate level courses; supervising/mentoring students and new clinicians; and participating in research for publication and presentation.
Jennifer has served clients in the realms of language delay/disorders, speech sound production, apraxia, autism and pathological demand avoidance (PDA), augmentative and alternative communication, ADHD/executive functioning, Down syndrome, and selective mutism. She continues to expand her knowledge of autism and PDA as understanding of these neurotypes is ever growing.
Jennifer is passionate about respectfully supporting neurodivergent individuals and their families using a relationship-based approach. Her passion is informed by her personal experience with neurodivergence. Jennifer's interests include autism and ADHD (including lesser-known presentations), selective mutism, psychology and parenting. She is a mother of two and enjoys listening to podcasts, watching documentaries, crafting, and spending time with family and friends.
Pediatrics – Focus on Connection
We use a relationship-based approach that supports motivation from within, rather than "dangling a carrot" to get the results that we want. We focus on enhancing the relationship between you and your child, and guiding you in supporting your child's development. We strive to build a trusting relationship with you and your child and to maintain that trust. We follow your child's lead and incorporate their interests into therapy activities because children are most motivated and capable of real learning when they are interested. We use authentic activities such as play and daily routines to help your child carry what they learn and apply it to different real-life situations. Our aim is to meet your child where they are developmentally, building on their strengths and addressing their needs in a way that fosters their confidence.
ADULTS

– Focus on

Acceptance
We take a pro-neurodiversity stance and recognize that human brains are diverse. Neurodivergent people (autistic, ADHD, gifted, etc.) have unique strengths and ways of thinking that can be a gift. Challenges may be experienced at times, depending on the everyday environment. We can work together to determine your strengths and needs. We aim to tap into your strengths and to ease challenges. Our job is to support you in reaching your self-determined goals and in achieving self-advocacy. We strive to be a resource to you. Therapy goals can be accomplished in a variety of ways, depending on your interests and learning preferences.